A little sneak peak into our 2016 location - Volkshaus Basel.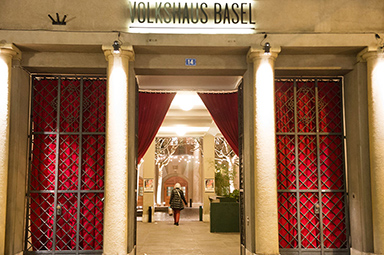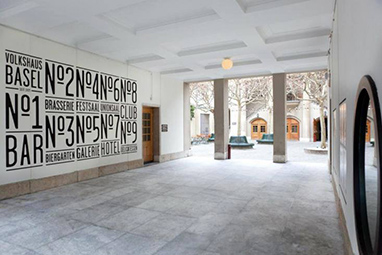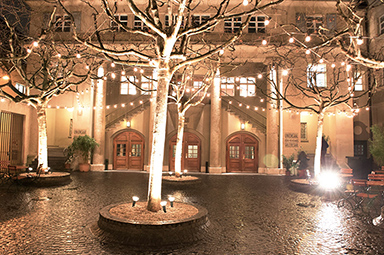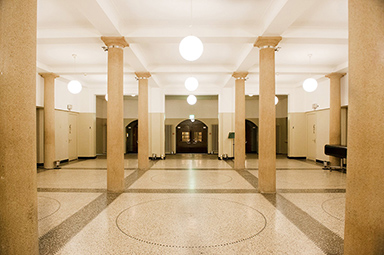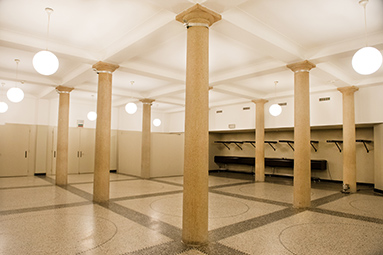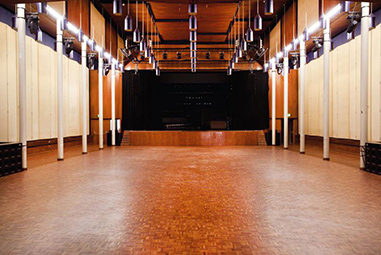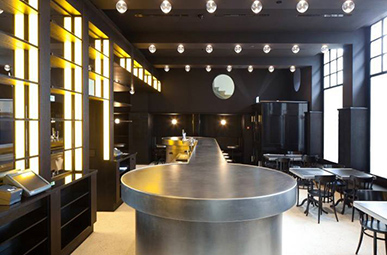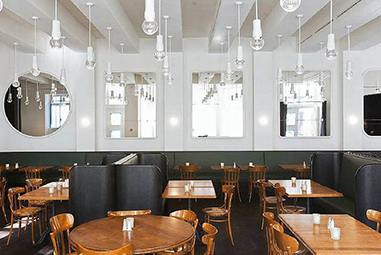 @News: 16/3/2016
Introducing the 2016 selection committee.
photo basel, Switzerland's first international art fair solely dedicated to photography is pleased to announce its 2016 selection committee members.
The photo basel selection committee plays a crucial role in developing and establishing Basel as an international hub for photography in the long run.
The selection committee consists of leading institutions, collectors, curators and gallerists of regional and international significance. The fair will continue to expand its list of members from other regions, as the roster of exhibitors will continue to grow.

Selection committee members are:

Marco Costantini – Curator Mudac, Switzerland
Thomas Koerfer – Collector, Switzerland
Suzanne Tarasieve – Director Suzanne Tarasieve Gallery, France
Roger Szmulewicz – Director Fifty One Gallery, Belgium
Leonore Veya – Head of the Photography Department at the CEPV, Switzerland



@News: 12/1/2016 - mod: 18/2/16
photo basel wishes you an outstanding 2016!
With the end of 2015 approaching, the entire photo basel family is looking back to a hugely innovative and successful first art fair this June.
We would like to thank all galleries, artists, collectors, curators, visitors but also critics for helping us making the fair so great.

We can't wait to welcome you back in June 2016 – then in our new location Volkshaus Basel.
Happy New Year everyone!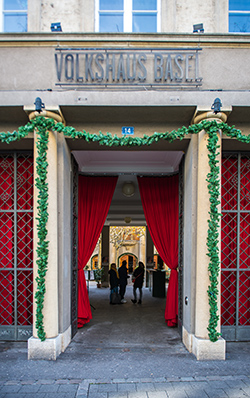 @News: 31/12/2015 | Credits: team photo basel
photo basel is proud to appoint Béatrice Andrieux as Artistic Director.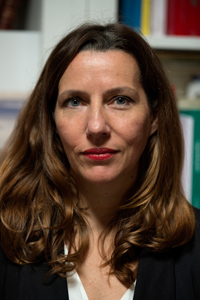 photo basel, Switzerland's first international art fair solely dedicated to photography is pleased to announce Béatrice Andrieux as the fair's Artistic Director. In her new role, she will work closely with the two Directors in its international growing.
Béatrice Andrieux chaired the 4th edition of the Swiss Festival Alt+1000 as Director in 2015. From 2011 until 2014 she worked for Paris Photo and also implemented Paris Photo Los Angeles at the Paramount Studios.
She collaborated at the gallery Zabriskie in Paris and New York and at the Galerie du Jour agnes b. where she organized several monographic exhibitions among Lee Friedlander, Nicholas Nixon and Georges-Tony Stoll.
Editor in Connaissances des Arts Photo from 2006 till 2011, she is a co-author of the work "Contacts Le Corbusier / Lucien Hervé, Editions du Seuil in 2011". She is a holder of a post-graduate Diploma in Aesthetics' (Paris 1 Pantheon Sorbonne) and is specialized in photography and in contemporary art. Born in 1968, she lives in Colombes (France).

Co-Founders of photo basel, Sven Eisenhut and Samuel Riggenbach are more than happy to have appointed Béatrice Andrieux at this stage of the fair. Sven Eisenhut says: "photo basel is still a young fair with an enormous potential, we are absolutely convinced that Béatrice Andrieux will enhance the fair's program and international reputation, making it a sustainable super-hub for photography. Her experience, her passion and dedication make her the perfect fit for that role and for photo basel."

@News: 26/11/2015 | Credits: Marc Domage
welcome.
photo basel takes place During Art Basel week 2016.
Exhibitor Preview: June 14, 2016 (Tuesday, by invitation only)
Public show days: June 15 - 19, 2016 (Wednesday-Sunday)

photo basel will take place in Volkshaus Basel. We are 700 Meters away from the Art Basel fairground:

@News: 1/11/2015
after the show is before the show.
After the overwhelming success of Switzerland's first art fair solely dedicated to photography in June 2015, photo basel is pleased to announce that we are open for applications for photo basel 2016.

During the month of June, there is only one art fair that has a global impact on the entire art world – Art Basel. Every single person that is interested in art, be it buying, selling or collecting, has to pay Basel a visit.

Put simple: if you are interested in art, you have to visit Art Basel, if you are interested in photography, you have to be at photo basel. photo basel takes place only a few minutes away from Art Basel and Liste art fair in it's very own, unique setting.

photo basel takes place During Art Basel week 2016.
Exhibitor Preview: June 14, 2016 (Tuesday, by invitation only)
Public show days: June 15 - 19, 2016 (Wednesday-Sunday)

We would be delighted to welcome you to Basel as an exhibitor for photo basel 2016. Get in touch with us in order to receive the application kit (exhibitor brochure, exhibitor prospectus). Please contact us at application@photobasel.ch.

If you require personal assistance during your application process, Sandra Pfeiffer is at your disposal at sandra@photobasel.ch.

Looking very much forward in welcoming you to Basel,

Sven Eisenhut and Samuel Riggenbach
Founders of photo basel




---


contact | newsletter | disclaimer | facebook
next show: june 15 - 19, 2016 | Volkshaus Basel | Rebgasse 12-14, CH-4058 Basel
© photo basel GmbH | info@photobasel.ch