galleries.
we're very proud to announce you our selection of our exhibiting galleries and the artists shown at photo basel 2015:

---
Stieglitz 19
Belgium

stieglitz19.be

@ photo basel:
Booth A7
Stieglitz19 is a gallery based in Antwerp, Belgium which specialises in 21st Century Art Photography. The photographers which will be presented at photo basel are Lara Gasparotto and Ren Hang. The gallery itself a stage where these artist can showcase their work in solo or group exhibitions. The unique talent of the chosen photographers display a quality standard which is presented to a large public. Stieglitz19 is the only major gallery in Belgium showing new talent in contemporary photography.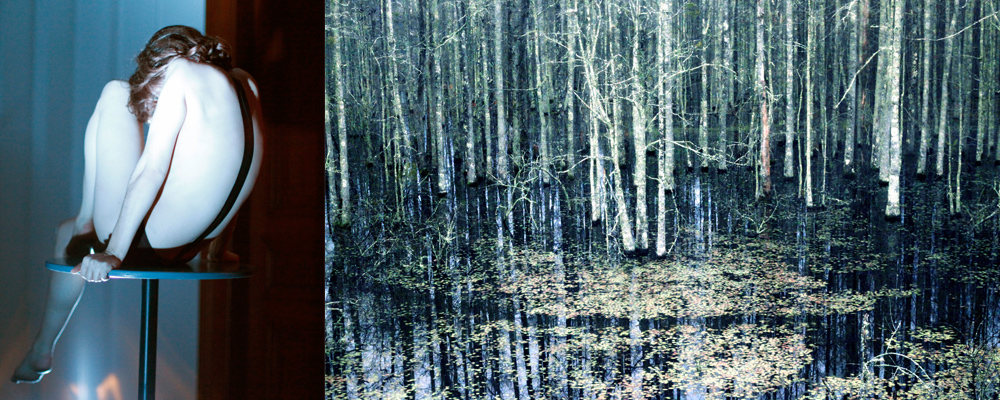 ---
Galerie Esther Woerdehoff
Paris

ewgalerie.com

@ photo basel:
Booth: A2
Located in Paris since 1996, Galerie Esther Woerdehoff is specialized in contemporary photography with recognized and mid-career artists. Thanks to the strong vision and highly curated selection of the Swiss born gallerist, photographers like Carolle Benitah, Loan Nguyen, Michael Schnabel or Christian Tagliavini, exhibited for the first time at the gallery, have since reached international recognition.
Since 2008, the gallery has opened its artistic program to emerging artists like Fabian Unternährer or the Russian-American couple Slava Mogutin and Brian Kenny aka SUPERM. Esther Woerdehoff will show PutPut and Fabian Unternährer at photo basel this year.
Dynamic, with six to eight exhibitions every year and a regular presence at international art fairs, the Galerie Esther Woerdehoff has become an essential address for photography collectors and lovers all over the world.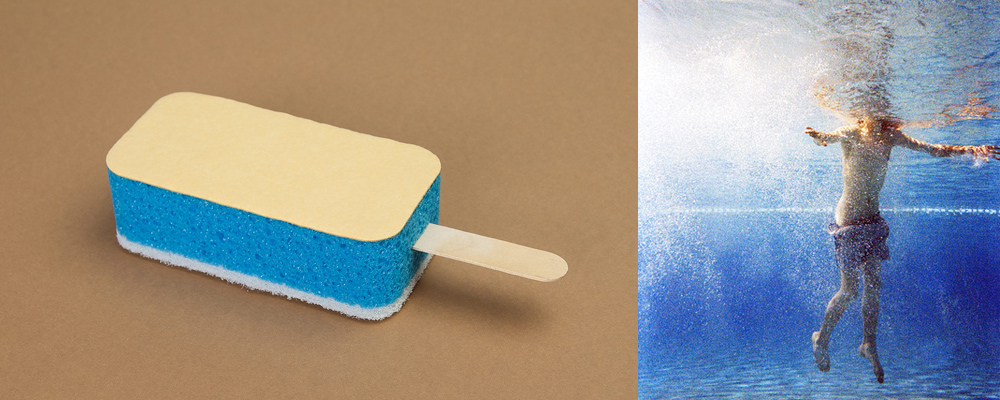 ---
Bildhalle
Zürich

bildhalle.ch

@ photo basel:
Booth: A3
The gallery for contemporary and classic photography is situated in the old Akryla factory in Kilchberg on the border to the city of Zurich, Switzerland.
Mirjam Cavegn, the founder of the Bildhalle, spent years developing books of photographs for an international photographic publisher and then worked as a photo editor for various media companies. Bildhalle will show Carmen Mitrotta and Douglas Mandry. She also co-curated the special exhibition Drive-In which is seen on the first floor at photo basel.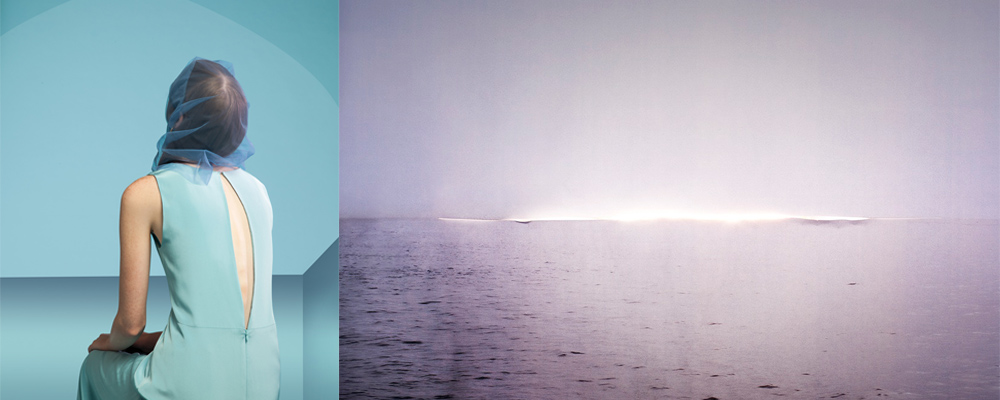 ---
Kahmann
Amsterdam

kahmanngallery.com

@ photo basel:
Booth: A1
Kahmann Gallery was founded in 2000 by Roy Kahmann as HUP Gallery (the gallery name was changed to Kahmann Gallery in 2009). Since its foundation, the gallery's scope has broadened to include equal volumes of work of Dutch photographers and international photographers. Kahmann Gallery hosts around 6 exhibitions a year, cooperates with various international galleries and museums and participates in international art fairs such as photo basel. The gallery also acts as an art dealer and advisor for the acquisition of photography for company collections.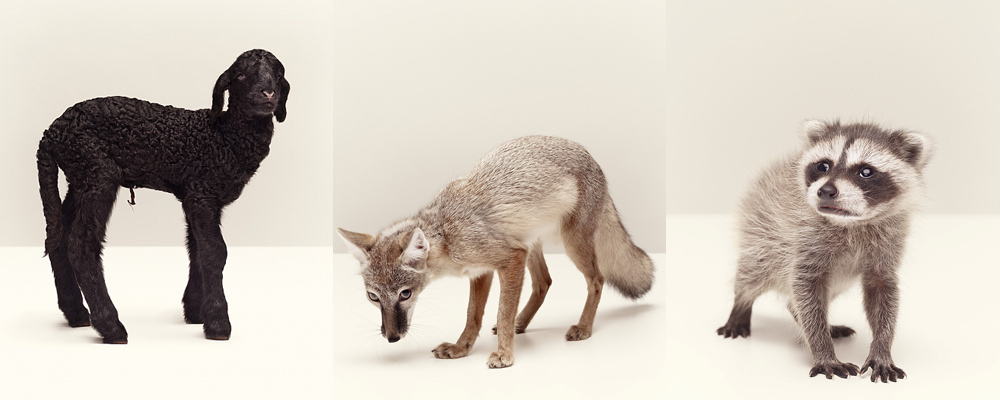 ---
Baudoin Lebon
Paris

baudoin-lebon.com

@ photo basel:
Booth: A11
Since August 2011 Baudoin Lebon has moved to the third arrondissement in Paris. Even though they have moved, they haven't lost their almost 40 year old legacy as one of the finest galleries for photography. Baudoin Lebon is a guarantor for outstanding art from the 20th century, they also feature talented contemporary artists. At photo basel, Baudoin Lebon will exhibit Ayana Jackson.






---
David Guiraud
Paris

galerie-david-guiraud.com

@ photo basel:
Booth: B2
The gallery David Guiraud is specialized in photography of the 20th century and proposes permanently a selection of original prints of the modern and contemporary great masters such as Brassaï, H. Cartier-Bresson and Herb Ritts. David Guiraud will present the Mexican artist Flor Garduño on the first floor – being conform with the special exhibition "Drive In".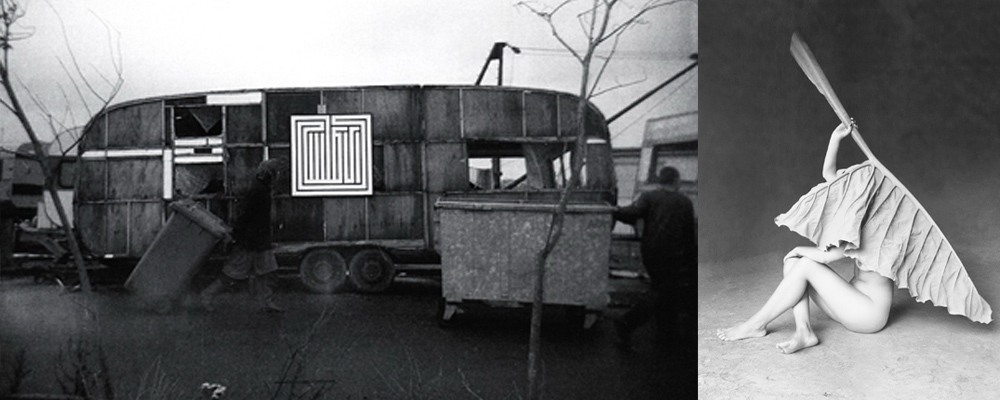 ---
Carlos Caamaño
Lima, Peru

carloscaamano.com

@ photo basel:
Booth: A8
Carlos Caamaño is a Cultural Manager and Curator specialized in art photography. He is the owner of Carlos Caamaño - Proyecto Fotográfico, a gallery which puts the focus to the promotion of Peruvian photography by representing outstanding photographers in exhibitions and art fairs all over the globe. In addition to pushing photography projects, he is also heading the Department of Visual Arts at the French Alliance of Lima, being responsible of two exhibition halls.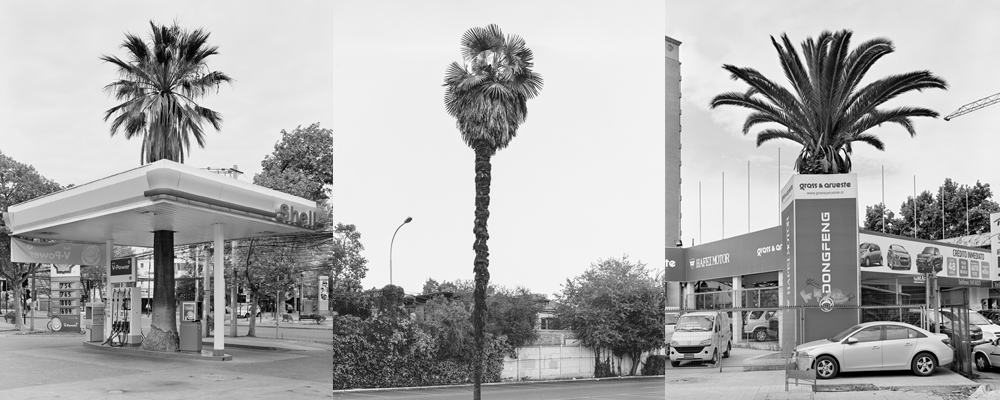 ---
Suite 59
Amsterdam

suite59.nl

@ photo basel:
Booth: B5
Suite 59 Gallery opened in 2007 and is devoted to the black and white photographic image as art. Suite 59 Gallery exhibits contemporary artists alongside twentieth century photographic masters. Our collectors range from corporate collections and experienced collectors, public and private museums to those who are embarking upon their first photographic purchase. The gallery's main goal is to encourage the love, appreciation, and collecting of the photograph. At Photo Basel 2015 , Suite 59 Gallery will show Under the title " The artist room and the dog " the works of Edward Quinn, Andre Villers, Mart Engelen and Jean Dieuzaide. At the booth the Art & Travel publication # 59 Magazine will be also available which is a one man's project by Mart Engelen who is the founder, creative director and photographer. Since its launch in 2009 it is now available in more than 16 countries worldwide.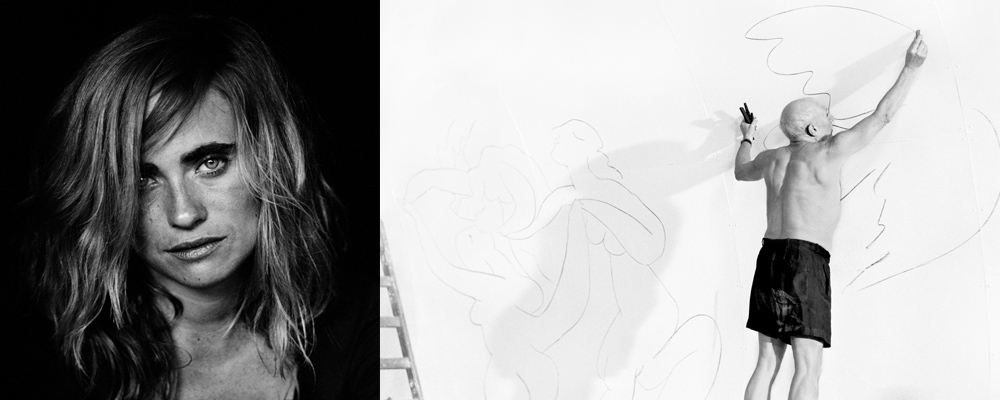 ---
Cohen Gallery
Los Angeles

stephencohengallery.com

@ photo basel:
Booth: A14
Cohen Gallery was established in 1992 by Stephen Cohen with the mission to present a wide range of photography. Since its inception, Cohen Gallery has exhibited vintage and contemporary photography, as well as, photo-based art from the United States, Europe, Asia and South America.  The gallery introduced to Los Angeles major artists such as: Robert Adams, Gabriele Basilico, Larry Clark, John Davies, Josef Hoflehner, Pieter Hugo, Peter Hujar and Tseng Kwong Chi. Recent exhibitions have included work by  Siri Kaur, elin O'hara slavick, David Weldzius, Carly Steward, Arthur Taussig, Roger Ballen and Daido Moriyama.
As host gallery for photo l.a., photo NY, photo san francisco, photo santa fe and photo MIAMI, the gallery has expanded the awareness of photography as an art form.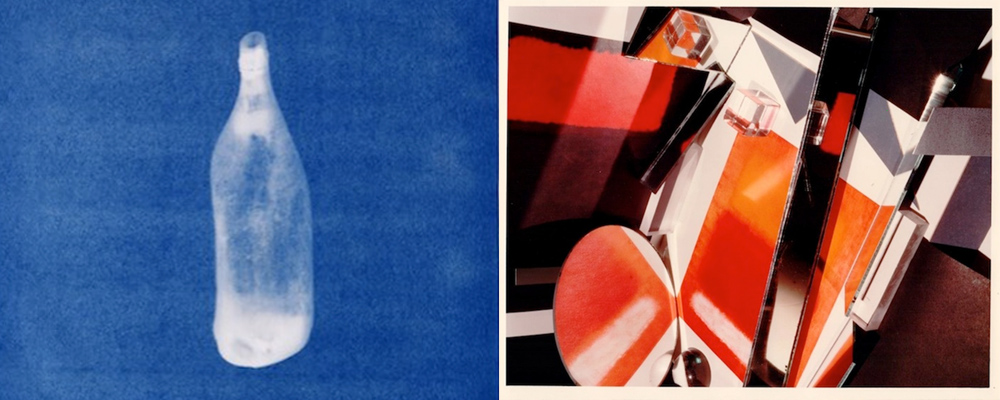 ---
Grundemark Nilsson
Stockhom/Berlin

grundemarknilsson.se

@ photo basel:
Booth: A12
Grundemark Nilsson Gallery, former Swedish Photography, is a Berlin-based private owned gallery showing classic as well as contemporary photography by mostly Swedish artists. Grundemark Nilsson Gallery presents 5 – 6 exhibitions per year, all documented in an annual catalogue. The gallery's mission is to establish an effective platform for a selection of photographers, providing them the opportunity to present their work to an international audience. The regular participation in international art fairs is an important component in attaining this goal. The gallery was established in Stockholm, Sweden 2007 and moved to Berlin, Germany in 2010. Grundemark Nilsson Gallery will show the artist duo Inka & Niclas at photo basel. Inka Lindergård was born 1985 in Finland and Niclas Holmström was born 1984 in Sweden. They live and work together in Stockholm, Sweden since 2007.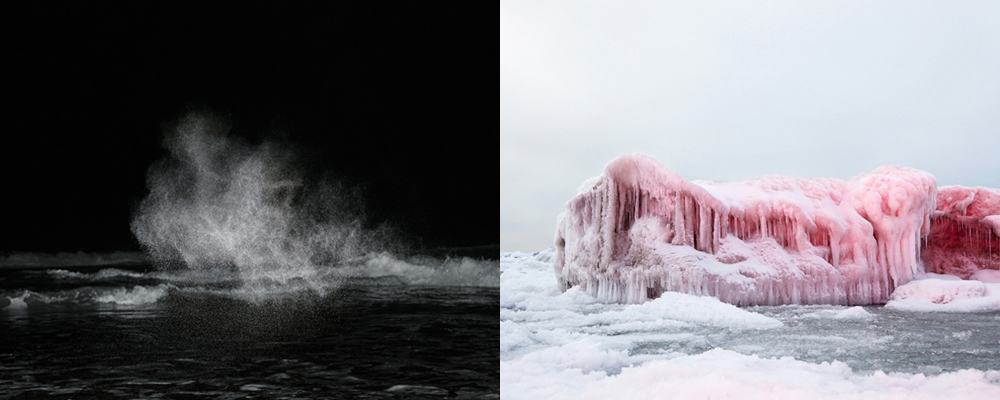 ---
amanasalto
Tokyo

amanasalto.com

@ photo basel:
Booth: B3 + B4
amanasalto's mission is to produce, promote, and distribute limited edition photographic prints, books, and portfolios of the highest quality and durability. To create these timeless works, amanasalto's editorial and technical teams work in close collaboration with internationally renowned photographic artists and archives. Specialized in the platinum-palladium technique, amanasalto also develops new printing methods, hardware, and software. Established in 2012, amanasalto is a joint venture between a mana holdings in Japan and Salto Ulbeek in Belgium.
amanasalto's headquarters and state-of-the-art printing studio are located in Tokyo's Kaigan area.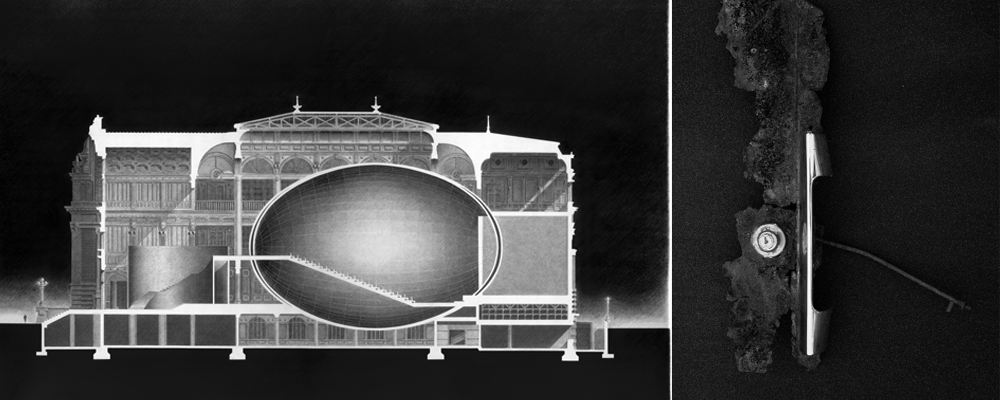 ---
PHOTO EDITION BERLIN
Berlin

photoeditionberlin.com

@ photo basel:
Booth: B1
Photo Edition Berlin understands itself as a platform for classic and contemporary photography. The gallery is located in the very heart of Berlin, the Prenzlauer Berg and since it's opening in 2008 became one of the leading art galleries dealing with photograhy in Germany. Even though the main focus lies on German artists, the gallery represents outstanding international artists from China, Czech Republic and Iberoamerica.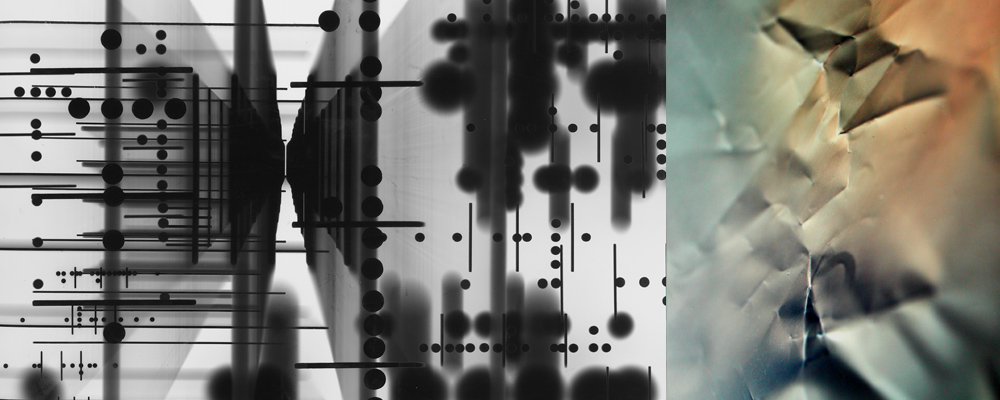 ---
PH Neutro
Italy

ph-neutro.com

@ photo basel:
Booth A13
PH Neutro is a new, highly specialized, space created in order to produce, evaluate and promote Fine-Art Photography. Due to the recent growing of interest toward photography in the contemporary art world, Italy needs a point of reference, together with the few existing ones in the market, where people need to feel supported by knowledgeable professionals.
PH Neutro's philosophy is to offer great selection of artists works form the past by simultaneously looking at and showing a choice of contemporary international artists to allow them to grow also by offering a visible and real opportunity to sell their art.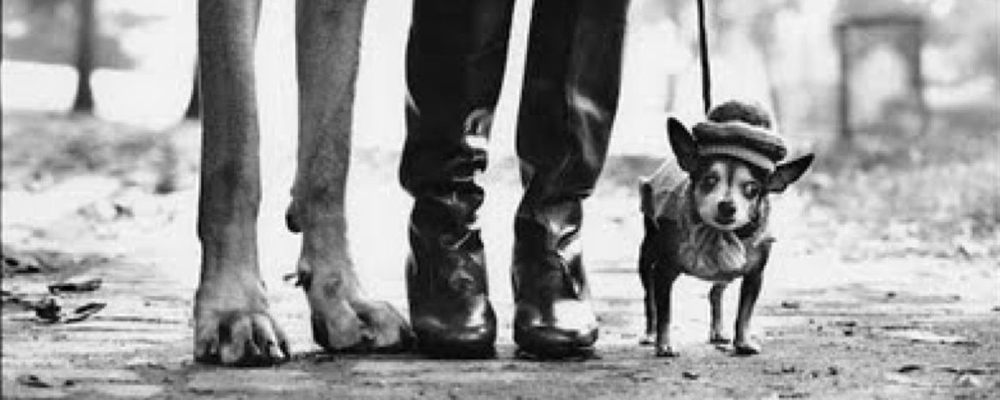 ---
widmertheodoridis
Switzerland

0010.ch

@ photo basel:
Booth: A6
The gallery was founded by Werner Widmer and Jordanis Theodoridis in Zurich in 2006. After eight years the gallery decided to make a few steps forward and one step out of Zurich to a new location: Eschlikon, a rural village on the countryside.
widmertheodoridis pursues artistic positions that have the potential to compete in a national and international environment. Young and established artists from the area of photography, drawing, sculpture and video present peaceful and provocative works that also receive broad attention at the fairs.
The motivation of widmertheodoridis to show exciting and extraordinary positions far away from the urban centres takes on an unusual yet not less interesting relevance. This solitary position emphasizes on the one hand the original profile of the gallery and on the other hand it underlines the uniqueness of the represented artistic works.
widmertheodoridis shows at photo basel works by Marko Zink and Sebastian Stadler. Special guest is Andreas Fux who presents his new catalogue 'Fährten'.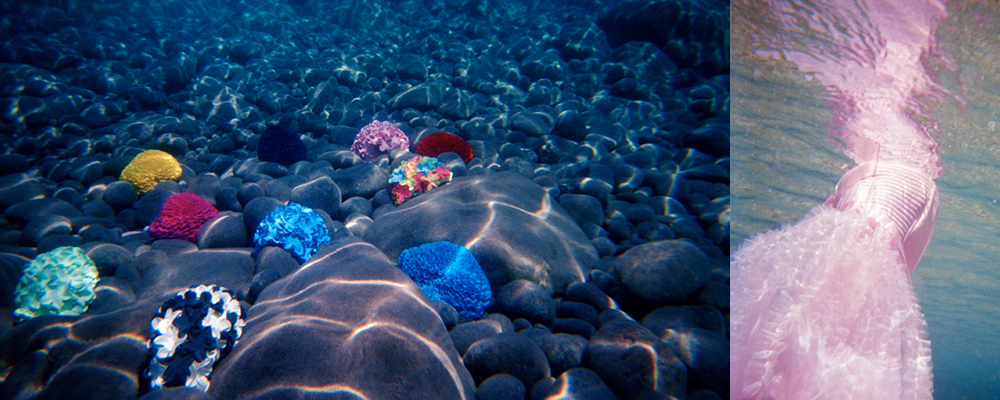 ---
Sabrina Raffaghello
Milano

sabrinaraffaghello.com

@ photo basel:
Booth: A10
Sabrina Raffaghello art gallery embodies all that is photography.
Founded in 2003, the gallery has specialized in photographs while the original concept was to focus purely on Italian photographers, the scope has broadened over time to include works of international photographers as well.
The gallery's focus has expanded also to include multimedia works by both contemporary artists working in various art forms as well as historically important photographers who have produced significant works in other mediums. The gallery has a strong commitment to its artists and has worked with galleries and institutions around the world to establish the artists careers. Most of its artists have had extensive museum activity, monographs, critical acclaim and important recognition from the international collecting community.
Sabrina Raffaghello is an important reference in the relationship of acquisition between public and private and is also a publisher specialized in art catalogues and artist books. In 2010 the gallery started a relationship with China Museum's Namoc (Nationa Art Museum of China, Beijing ) and GUMOA (Guandong Museum of Art of Guangzhou). Sabrina curated and organized two exhibitions and at the same time opened her representative office in Shanghai.




---
mc2gallery
Italy

mc2gallery.it

@ photo basel:
Booth: A4
Claudio Composti grew up in the historic Galleria Franco Toselli, a business partner of his father Gianfranco. Claudio grew up surrounded by artists such as Boetti, Merz and Paladino. An early vocation that turned into a passion led him to open the Galleria Cà Fra with his father and sisters in 1997. Then in 2009 he found a true partner in Vincenzo Maccaronethe, together they not only share the same taste but also the passion for art.
mc2gallery has moved to a new location: a former leather-industry factory in Via Malaga 4, close to the Navigli district, behind the Pecci Museum in Milan. In the new location they organize exhibitions and cultural debates often in collaboration with the 'University of Milan. Claudio states: «Personally, I love photography, but I will not limit or characterize the line of the gallery in just one direction ... in fact we have hosted exhibitions of painting, video and photography by mixing and blending with live music and different situations: as I told you, to make the most of the versatility of the artist proposed ... the ideas come from a thousand different stimuli ... movies, books, newspaper articles, a discussion with friends ..... everything can be an incentive to invent an exhibition and then choose the artist suitable .. or, by chance, it happens that I meet artists who impress me with their work and it can happen that I invent a group show where to put them or dedicate to them a solo show... this is not a job, it's a passion that eats you up inside and you have to do somehow to realize it».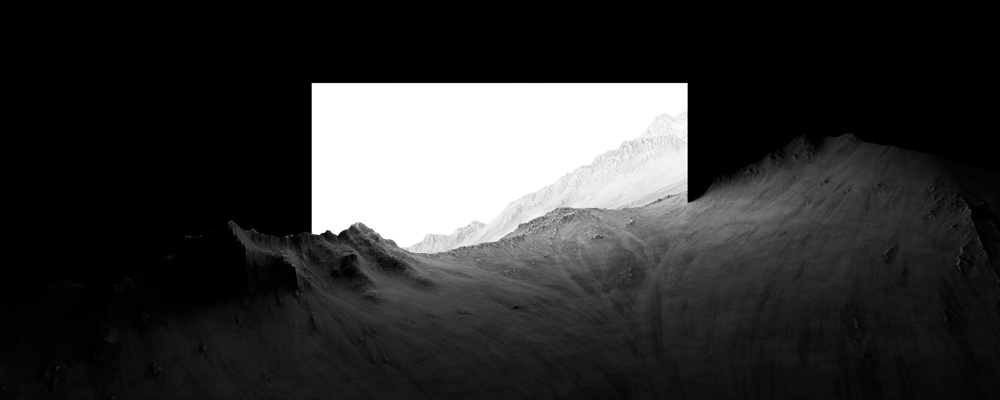 ---
Degen Gallery
Basel, Switzerland

degengallery.com

@ photo basel:
Booth: A9
Degen Gallery is an international art gallery located in Basel, Switzerland, that specializes in modern and contemporary art. The gallery's goal is to provide a platform for upcoming and established talents and represent their artwork in a city that is commonly nicknamed "the cultural capital of Switzerland".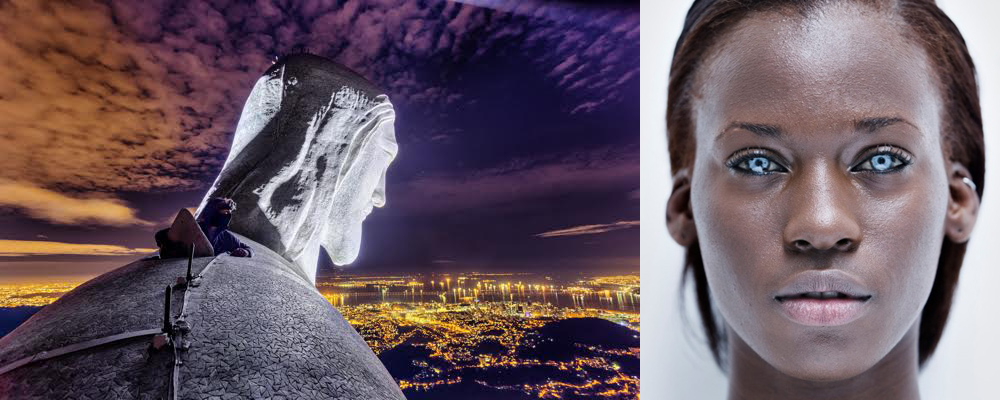 ---
cubus-m, shifting perception
Berlin

cubus-m.com

@ photo basel:
Booth: A5
The Berlin gallery cubus-m was founded by Holger Marquardt in 2010 and presents work by young and established artists. It collaborates with curators, institutions, collections and galleries in Germany and internationally, regularly taking part in international art fairs.
The focus of the interdisciplinary programme is to expose changes in the spatial, temporal and perceptual dimensions in regard to the environment. Rather than remaining purely architectural, this approach opens a social, linguistic and psychological space in which customary ways of looking and perceiving are challenged. cubus-m sees the diversity of the positions and media of the exhibited artists as an experimental site for aesthetic, conceptual and curatorial practice. In this way, the presentation of work by Mirja Busch, Wiebke Loeper and Andreas Fux at Photo Basel shows the medium of photography as a means of expression of diverse artistic approach and enquiry.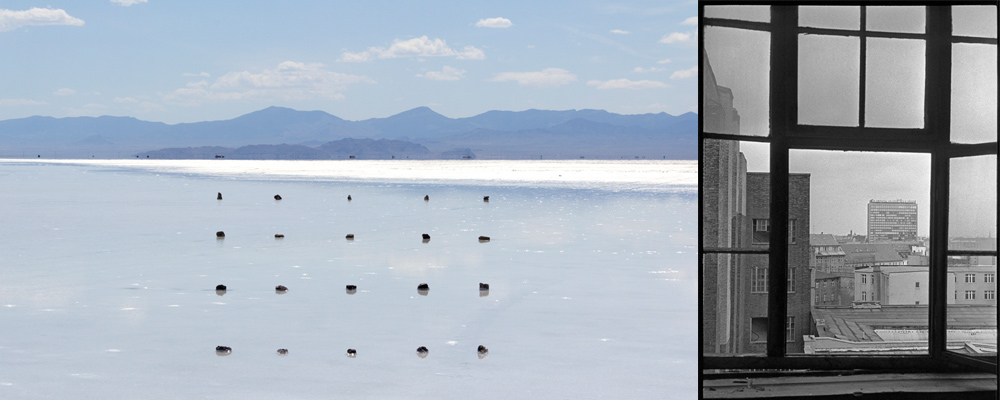 ---
MACK
United Kingdom

mackbooks.co.uk

@ photo basel:
Table: publisher area
Books with artists, writers and curators.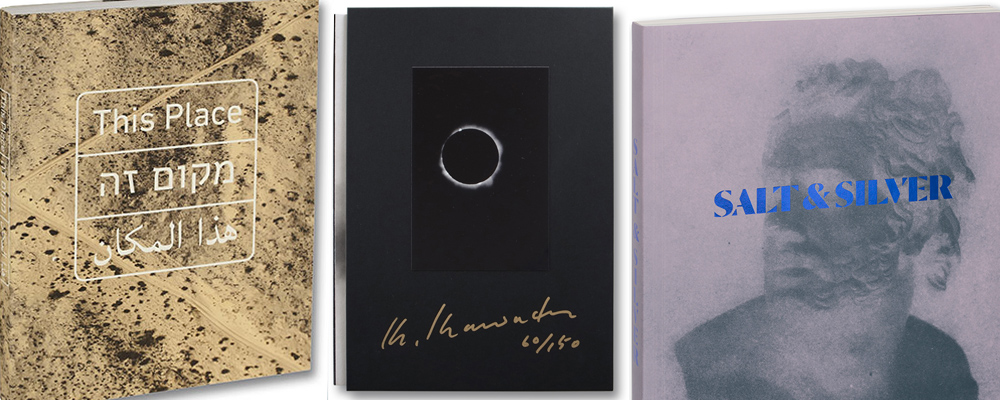 ---
YourDailyPhotograph.com
Los Angeles

YourDailyPhotograph.com

@ photo basel:
Table: publisher area
Every morning at 9:00am PST, YourDailyPhotograph.com sends a private email to an international list of prominent art collectors. Each email contains just a few photographs — some well-known, some unknown — all available to purchase at special pricing for just 24 hours or until the first collector reserves.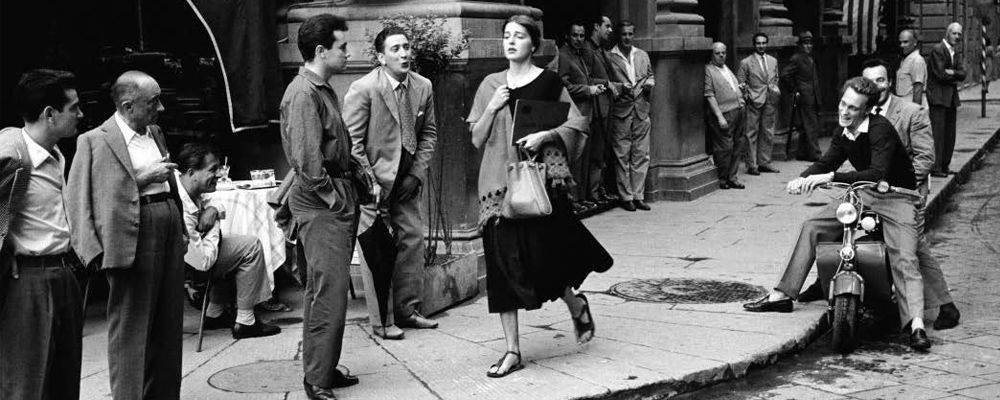 ---
Aluägä
Lausanne, Switzerland

aaluaga.tumblr.com

@ photo basel:
Table: publisher area
Aluäg&auml Books is an online platform of artist books featured by Myriam Ziehli & Anne Golaz.
It is the result of a nice feeling to be surrounded by good works and great book makers; therefore we decided to gather together a selection of this flourishing production within the reach of hand. The following books are works of young photographers who started exploring the medium by playing and constructing within the book form. All of them are related to a territory -intangible and extensible, but approximately located along the Geneva lake in Switzerland. Yet our interactions, influences and exchanges are worldwide -it is absurd and impossible to try to define an identity by building a box for this list of books- but there are sparks between people and places, and here are perhaps a few.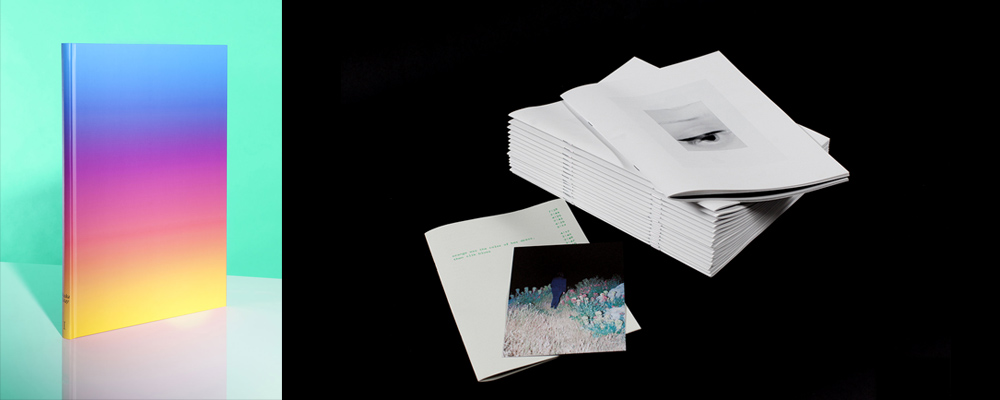 ---
Capricious Publishing
New York

becapricious.com

@ photo basel:
Table: publisher area
Capricious is a magazine and art book publisher based in New York, New York.
Founded as a fine art photography magazine in 2004 by Swedish photographer Sophie Mörner, Capricious has since become a premier publisher of art books and publications, revered as an international platform for celebrating and supporting emerging artists.
Capricious Magazine pulls from an international community of photographers to contribute to notions of Water, Masculinity and Boundaries among others — expanding the public's perspectives on photography at-large.
Capricious Publishing produces artist monographs and publications. Our program has included Girls Like Us (GLU), LTTR V, Famous, RANDY and, currently includes, Le Derrière Cri edited by JOFF, = = edited by Matt Keegan and Girls Against God (GAG) — a collaboration with CocoRosie's Bianca Casady. Books include The Known World - a photographic collaboration by Anne Hall and Sophie Mörner, I Have a Room With Everything from Dutch artist Melanie Bonajo, performance artist K8 Hardy's debut book Frank Peter John Dick, Royal Orphan from Amber Ibarreche, Hustlers by Eve Fowler, Discharge from Canadian photographer Petra Collins, and our latest release Pro Anatomy from Cajsa von Zeipel.




---
vfg (youth award by the association of creative photographers)
Switzerland

vfgonline.ch

@ photo basel:
Booth: publisher area
Cultural partner of photo basel 2015
THE PROJECT
The vfg youth award has been created back in 1995 by the association of creative photographers. Many of the awarded talents are now established and well recognized professional photographers and artists. Each year, the 10 nominees are carefully selected by a jury. The vfg Nachwuchsförderpreis is one of the most prestigious awards for young photography in Switzerland and it reflects the talent of the entire country.

---
gute aussichten (Foundation)
Germany

guteaussichten.org

@ photo basel:
Booth: publisher area
Cultural partner of photo basel 2015
THE PROJECT
gute aussichten – junge Deutsche Fotografie is a project set up in 2004 by Josefine Raab and Stefan Becht as a private initiative in support of talented young photographers. The core element of the project is an annual competition for final portfolios submitted to all German universities, universities of applied sciences and academies offering a course of study in photography. A maximum of five projects per institution are eligible for entry in the competition. For the current 2008/2009 event we received a record number of over 100 entries. The winners, who are selected by a jury of well-known experts, can look forward to a public launch in various exhibitions, promotional campaigns, media and fairs such as photo basel.
THE JURY
The jury is made up of a panel of invited experts. Each year jury members include a famous artist and a number of different representatives from the art and culture scene in Germany. Andreas Gursky joined us for the first two years and was followed by photographers and artists Juergen Teller and Thomas Demand. Our cooperation partners from the exhibition and media sector have permanent, and also partly alternating, jury membership.
THE PHILOSOPHY
gute aussichten is first and foremost an idea. Our philosophy is to create a bridge linking young, largely unknown artists with everyone who is inspired by photography. Our appeal is to collectors or exhibitors of photography works, or anybody who uses or simply enjoys viewing photographic art. We see our role as communicators – in the widest sense – and that is why we set up diverse promotional campaigns and media ideally suited to the chosen aim.

---
FOCUS photo l.a. (award)
Los Angeles

focusphotola.com

@ photo basel:
Entrance area of the show
Cultural partner of photo basel 2015
the following 20 finalist's works will be exhibited at photo basel. The winner will be present.
• Arden Surdam
• Blake Little
• Bob Avakian
• David Wolf
• Elisabeth Caren
• Frederik Vercruysse
• Jamey Stillings
• Javiera Estrada
• Julie de Waroquier
• Leslie Sheryll
• Luca Zanier
• Marcel Capato
• Mei Xian Qiu
• Nebras Hoveizavi
• Nicola Goode
• Nikosono
• Sinziana Velicescu
• Stefano Zardini
• Yukari Chikura
• Zhe Zhu


---

2015/05/09. Subject to change without notice. Errors and omissions excepted.
---


contact | newsletter | disclaimer | facebook
next show: june 17 - 20, 2015 | Ackermannshof Basel | St. Johanns-Vorstadt 19-21, CH-4056 Basel
© photo basel GmbH | info@photobasel.ch